The Hive
Running outdoor holiday camps for children 5-12. Using story telling, gaming and technology to harness kids' passion for technology in an outdoor environment.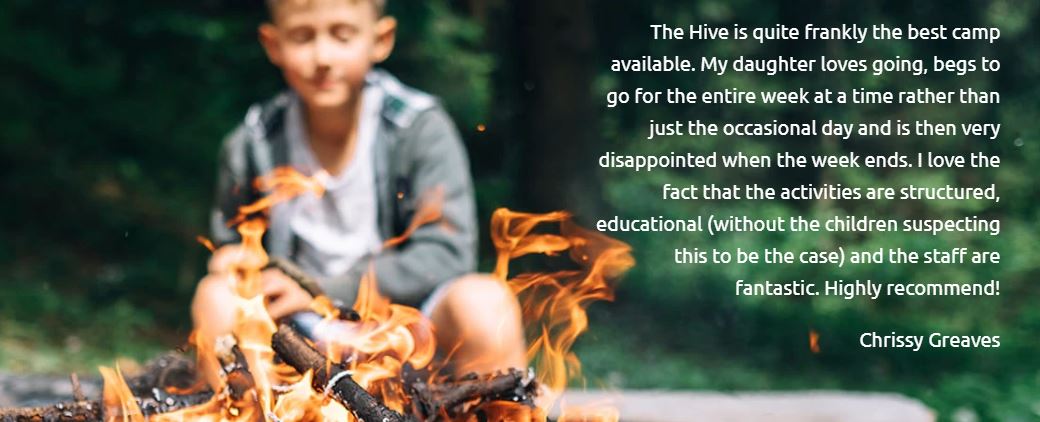 They're fast-paced, hands-on & challenging, whilst being subtly educational! Their approach is rooted in experiential learning and all their mission work to date has been developed in collaboration with primary school teachers, outdoor education consultants, Forest school leaders and education technology experts. Whilst the Day Camp missions and Family missions strive to deliver informal learning outcomes against specific outdoor skills and four key life skills - CURIOSITY, INVESTIGATION, IMAGINATION, ENTERPRISE - The Hive believes that their approach can also be very powerful in more formal education settings, particularly primary schools. Their services include: in-school curriculum-led workshops and missions in science, geography and PSHE... after-school club provision... bespoke consultancy and CPD.
They are members of the Institute for Outdoor Learning and the Council for Learning Outside the Classroom. They are Ofsted registered (EY482478) and all their Instructors have subject specific qualifications in Outdoor Education. All have also undergone an enhanced DBS check in the past 12 months and hold first aid qualifications.
"The Hive is like school - but fun!" - Jack, age 8
---