Stardust Circus
Stardust Circus brings an exciting immersive circus experience right into your school! This indoor performance brings all the fun of the big top directly to you. Enjoy a show of comedy, magic, circus skills, mascot characters and much more.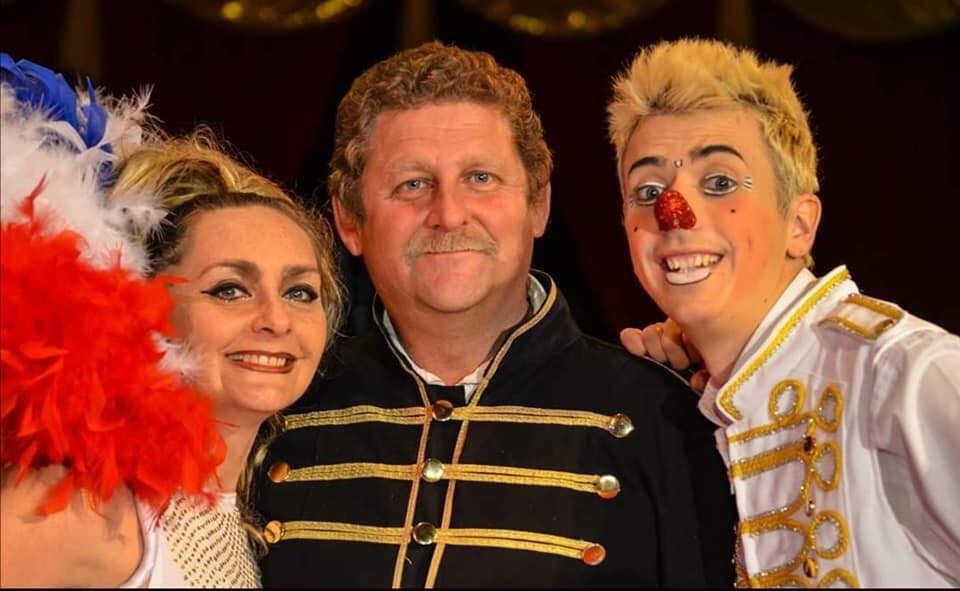 Stardust Circus is now in its 3rd year creating laughter and mayhem all over the UK. Featuring the 'funnest' showmen, comedy 'Award Winners', Alex the Clown and Rusty Russell.
They create side-splitting humour with all the fun, magic and excitement of the big top, guaranteed to make the whole family roar with laughter - not just kids, but Mum and Dad too! Making it the most hilarious family occasion you could imagine.
In addition, unmissable slapstick comedy, magic illusions and lots of surprises including all your favourite mascot characters! As well as world famous international circus artistes!

Stardust Circus offers a fantastic package for schools and can work alongside your school or PTA to make our visit a successful one for all involved.
They have various packages available including being able to perform multiple performances on the same day.
The circus offers a full range of material to accompany our visit including posters to advertise the event and also a full package of guidance on maximising attendance to the show to make it work best for you.
Specialising in performing in any size venue, from a small hall to a full size theatre with or without a stage . They come fully self contained with sound and lighting equipment and of course stunning costumes!

"Great show. kept us laughing. Really good that you came to Littleport. Would love you to come back." - Paul Nadia, Hart Trucks
"Thank you for bringing your circus to Littleport today, so many children have had a wonderful day. I only wish I had taken my two younger grand children, I will book tickets when you come to March. Ross had a wonderful time, he especially liked the jokes & plate breaking...once again, thank you." - Sally Nunn
"We took my daughter and her friend to see this on Saturday in Chatteris...we all loved it, we'll defo be coming to see them again, well done guys had a fab time." - Donna Price
---