Roundups
Roundups connects to your card, rounds up your payments and automatically donates pennies to your school as you spend.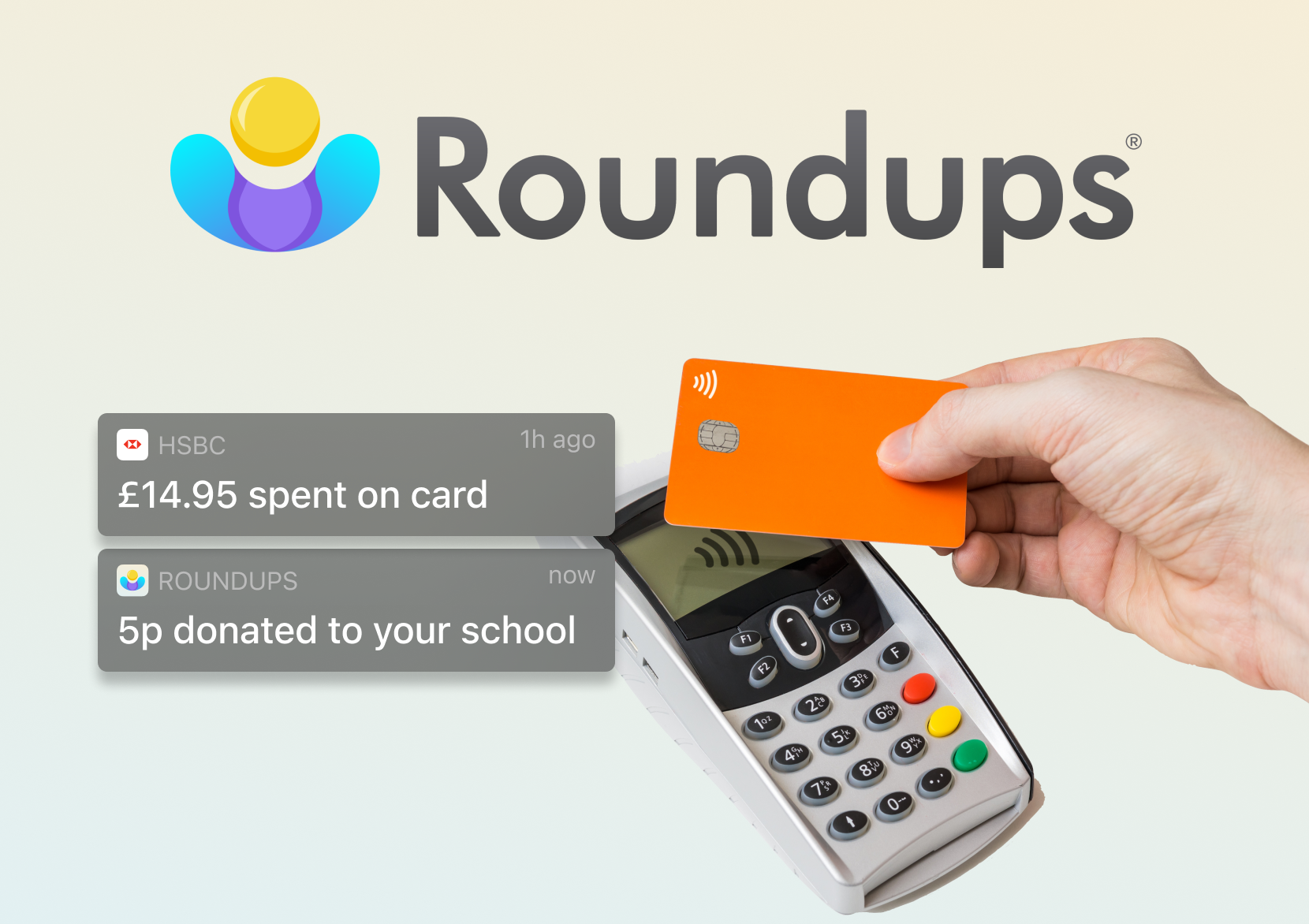 Roundups is now available to your school for free. This app was pioneered by major charities like Rainforest Trust, Blue Cross and GOSH.
Roundups links with your card to round up your payments and donate pennies as you spend. For example, a £9.95 spend would generate to a 5p donation to your school.
It's safe and easy to use, with over 200 banks and credit cards supported. Donors can pause donations at any time and set a weekly cap on their donations.
Connect your school, create a project and get everyone involved.
Roundups will keep everybody engaged with your fundraising campaign with a progress bar and impact updates.
Discover automatic, effortless and regular giving now with Roundups. Contact them for a free information pack.
"Donating on Roundups is as easy as breathing!" - Liam, St Anselm's SPA
"We are delighted to be working with Roundups as they introduce their innovative new app to the world of digital fundraising. At a time when more and more people are turning to contactless payments, we are very much looking forward to offering donors an alternative, effective, safe and easy way of donating their small change to charity." - Sue Heaven, Head of P.R & Fundraising, The Rossendale Trust
---