Playtime by Fawns
Fawns understand the challenge of creating an outdoor learning environment that offers opportunities for school children to flourish.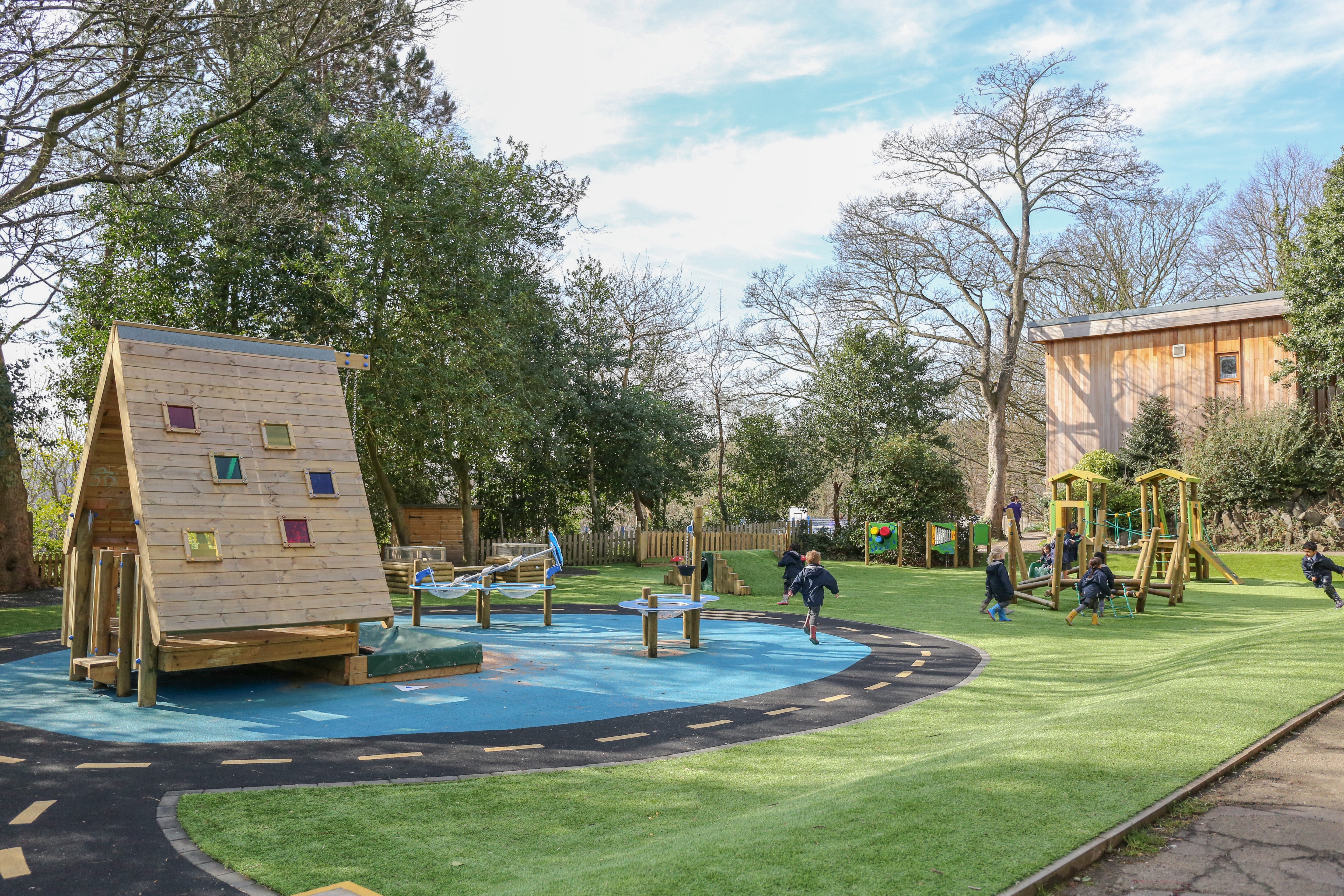 Playtime by Fawns has been creating, fun, outdoor learning environments for schools and nurseries since 1989. Their 30 years of play industry knowledge and experience, combined with their vast range educational products, manufactured in-house, enables them to deliver inspirational play spaces for children to suit all budgets.
At Fawns they are passionate about how important it is to keep children active and also giving them the freedom to explore through play and many schools across the country have seen the benefits in terms of improvements to the physical, social and emotional mental health and wellbeing of their pupils.
Portway Infant School, Andover: "Having used a competitor previously working with Fawns was a breath of fresh air and restored our faith that professionalism, customer care and high standards are still important to some companies! Thank you so much!"
Coleshill Heath School, Solihull: "Working with Fawns to transform our EYFS outdoor space has been an utter delight! Highly professional and accommodating in all areas of need, we were able to have on-going discussions from concept to completion that has resulted in an excellent and inspiring outdoor area for our children to develop and enjoy. Any areas of concern were dealt with swiftly and positively - thank you to Adam, Ricky and the whole team."
King Edward Pre-Prep School, Bath: "This is the third time in a year we have used Fawns ,I would highly recommend Fawns, quality from start to finish on all three projects."
West Wimbledon Primary School, London: "The playground has been transformed and we're really happy with the outcome. I look forward to working with Fawns again in future."
Speedwell Infant School, Derbyshire: "Everyone I have had contact with throughout the whole process has been professional, every aspect of the service has been high quality. I would happily use Fawns again when we have sufficient funding for the next project, and would happily recommend to other head teachers. Thank you for a professional, responsive and friendly service."
Green Park Combined School, Milton Keynes: "A very professional company. Graeme the sales rep was fantastic - he was given a blank canvas and came up with some amazing ideas - he listened to what we required and designed us the most amazing playground John the project manager - again cannot praise highly enough. He was very organised and professional and managed, organised and completed a massive project in just 6 weeks. He responded to any queries promptly and communication was fantastic. Any issues that arose where dealt with completely by John. There was no added stress or worry for school staff. We cannot praise Fawns highly enough. So glad we used you for our project. We now have the most amazing outside space. THANK YOU."
Deneholm Primary School, Essex: "When we have any further projects I will definitely come straight back to Fawns."
---