Glowsticks.co.uk
Glowsticks.co.uk is the UK's leading supplier of glow and flashing novelties, ideal for fundraising events. Expect to make an impressive profit for your PTA.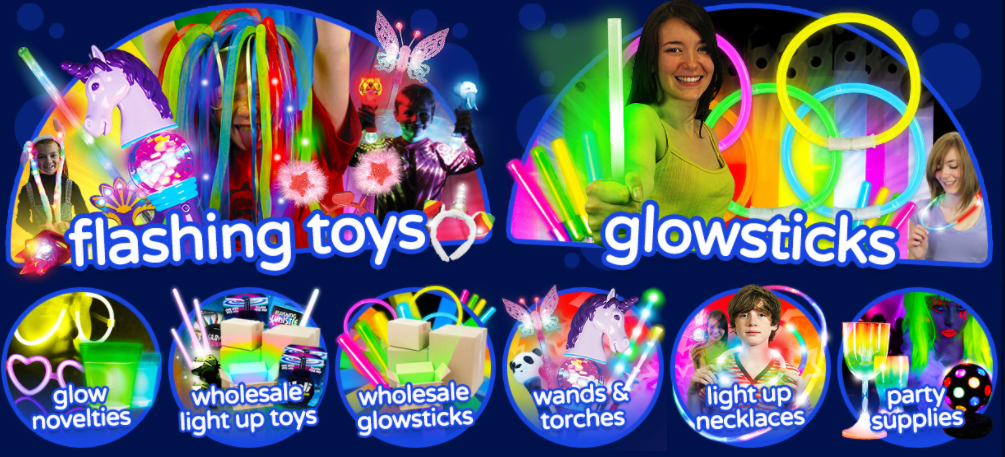 Guarantee success at your next fundraising event with the sale of glow sticks and flashing novelties. With unbeatable returns on investment and high profit margins, light up toys and glow sticks capture the imagination of kids and adults alike! Committed to quality, all glow sticks and flashing novelties are fully UK certified with quality and safety guaranteed. As UK market leader, Glowsticks.co.uk has successfully supplied schools and PTAs for over 17 years and can provide a wealth of experience and fundraising advice.
Why not request a FREE full colour catalogue from Glowsticks.co.uk featuring all their brand new products alongside some old favourites! They offer significant discounts to help PTAs with their fundraising - contact them today!
---