Exceed Group
Exceed Fundraising run fantastic auctions, raffles, prizes, ticketing and sponsorship from one simple platform.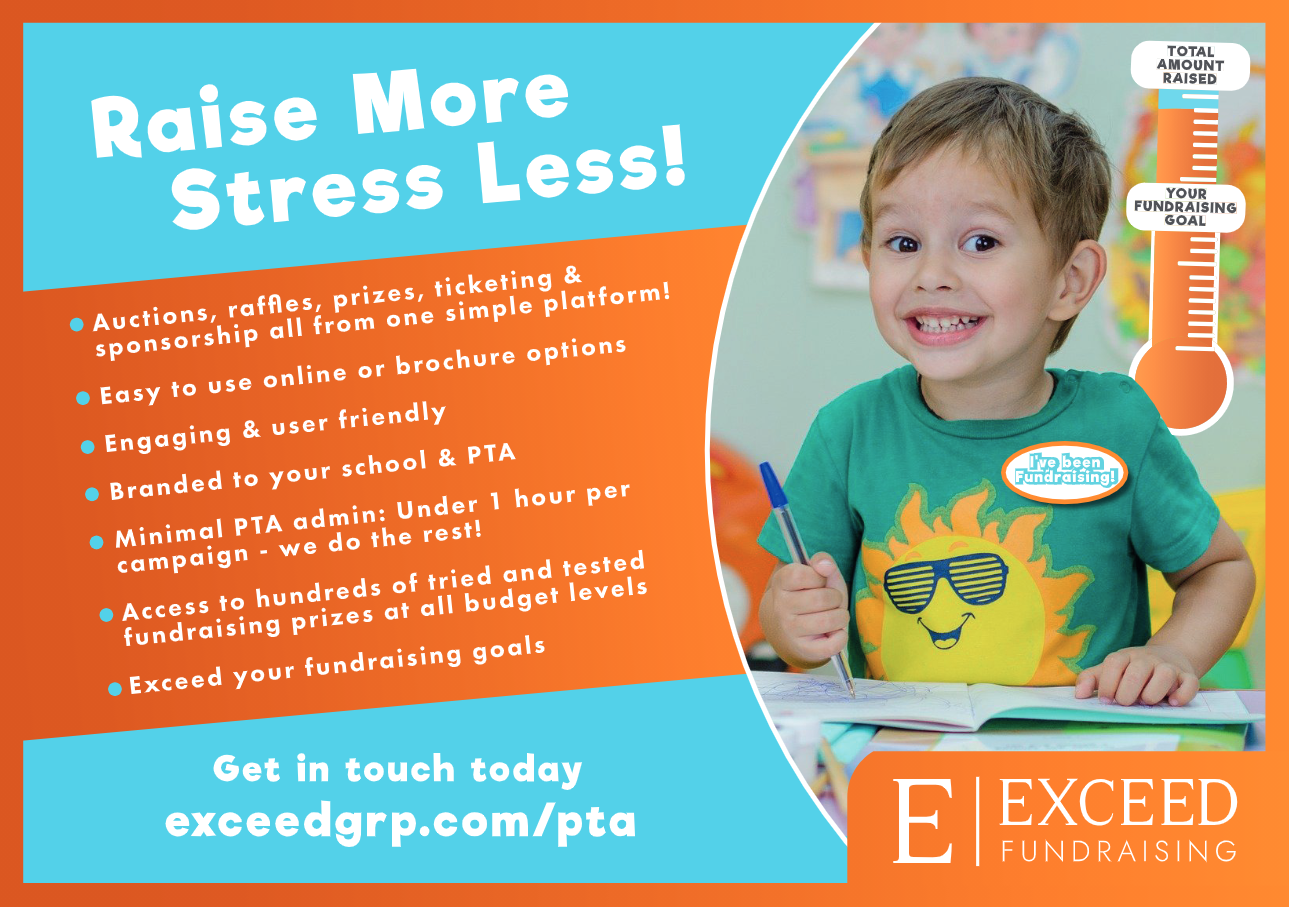 Exceed Fundraising have supported thousands of fundraising campaigns with our fundraising prizes and our comprehensive fundraising service.
We provide the market-leading fundraising technology. Designed to ensure that the user experience is as intuitive as possible and that the charity maximises its fundraising. The system can be deployed entirely online, with your parents, alumni and other supporters engaging and contributing on their phones/devices.
We can also facilitate brochure fundraising, simple DIY solutions, prize sourcing and everything in between.
Readers of PTA+ and Funded receive a 30-minute free consultation with our fundraising consultant. To discuss income generation and fundraising ideas.
All Exceed services will be discounted by at least 50% for PTA+ and FundEd readers.
---