Ecoracing (virtual balloon races)
Ecoracing's virtual balloon races raise money for any cause in a uniquely fun way!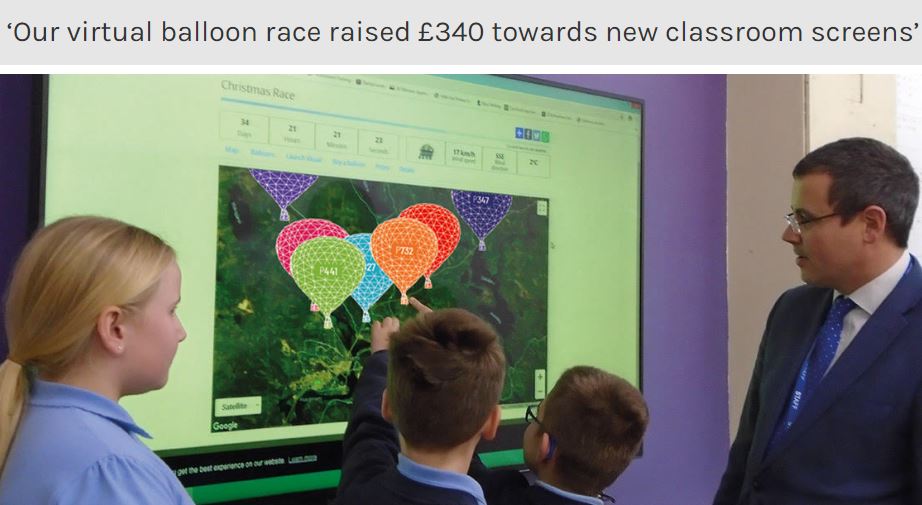 The world's only virtual balloon race, allows cash-strapped school PTAs to fundraise without worrying about physical restrictions surrounding the Coronavirus pandemic. The wholly web-based system uses real weather data, is climate change positive, creates no litter, nor harm to wildlife or farm animals.
This eco-friendly alternative to a traditional live balloon race has gained popularity and momentum since the write-up in FundEd's spring 2020 issue. The race takes place entirely online, avoiding issues with litter or balloons endangering wildlife. Straightforward to set up, the 'race' uses real weather data and geographical positions on Google Maps to create a realistic event that participants can follow virtually.
Participating schools have the chance to win national prizes – such as £500 in cash, an iPad and Waterstones vouchers – from the organiser ecoracing.co, and schools can choose to supplement these with their own local prizes too. To encourage participation and make your race more fun and competitive, you could try setting up teams of classes, families and workplaces.
Participants pay an appropriate charge (around £3 for an individual balloon), and can decorate and personalise their balloon online prior to the race. You can increase support by creating a build-up to the launch, and sending text reminders and updates on the progress of the race (usually run over one week).
---