DONATE (National Funding Scheme)
DONATE provides a range of fundraising services for schools, PTAs add charities.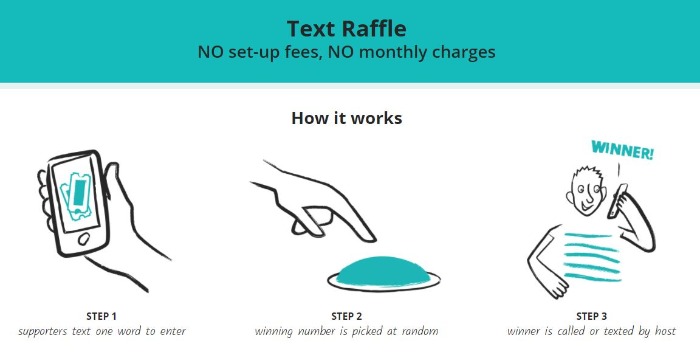 DONATE is an award-winning fundraising platform. Easy to use, and without any set-up or ongoing charges, DONATE provides PTAs and other fundraising groups with text, web and contactless services. They specialise not only in digital fundraising but making fundraising fun.
The text raffle makes it easy for schools to run a raffle for donated prizes and for parents and others to participate. Text raffles are straightforward to set-up and have no ongoing charges. All funds raised can be used by the school. Simply register with National Funding Scheme create the text-raffle in their self-serve portal and promote the text keyword to your parents and supporters. By participating and making a donation, the donor's mobile number will then be entered into the school's draw.
DONATE's text giving, auction and other fundraising services are just as easy to use. Their website provides fundraising tips and more explanation about all their services as well as providing easy registration and fundraising management. Some examples of schools using DONATE services include:


Grand Avenue Primary - a range of fundraising initiatives covering text raffles, comedy night and treasure trails raising £6,000


East Sheen Primary - an online auction of promises, gifts and children's artworks raising £16,000


Skinners School - an online auction of money-can't-buy and other donated prizes raising over £7,000


Thomas School - Over 1400 through online and text fundraising to purchase books for a new library.


"The DONATE text raffle worked fantastically for our event and was extremely easy to set up and use. The team are really helpful and always on-hand to sort out any queries you may have. Being able to ring the winner on stage added a great bit of drama to the evening! We highly recommend it" Family Holiday Association
More case studies can be found here. Read their blog for articles, tips and tricks.
---