Class Fundraising
Suppliers of fundraising school products including school tea towels, Christmas cards, mugs and much more. They offer free art packs & free delivery.
Suppliers of fundraising products for schools which include their best selling school tea towels and our ever popular school Christmas cards. They also offer a fresh range of school fundraising ideas which include eco bags, self portrait aprons, mugs, coasters, place mats and much more.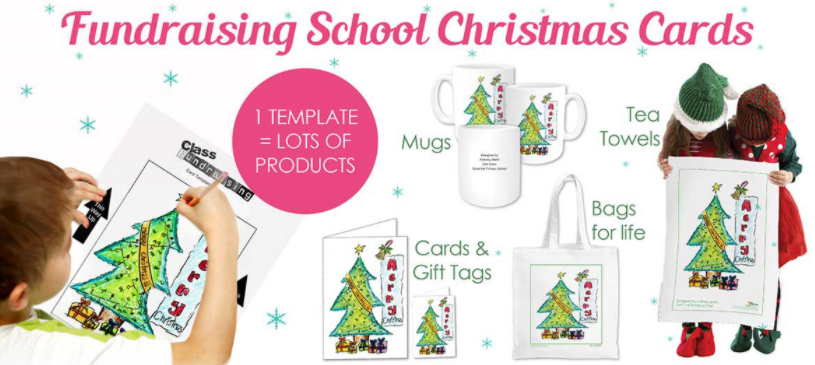 Class Fundraising can help you to raise money by providing you with many fundraising ideas and the items needed to help raise the money. They provide you with innovative ideas to help you raise money with something a little bit different than the usual ideas. Offering mugs, printed tea towels and eco bags. We can supply you with Christmas cards that have the child's very own design on, which is bound to appeal to parents and other family members. Their main aim is to help you raise money for your organisation. With a unique educational fundraiser range that combines some traditional fundraising ideas with some more unusual ideas, making them great products to sell and raise money, as they are items that would be of interest to both the pupils and their parents. Their range of dish towels is very popular all year round and make a fantastic keep sakes for parents wanting a permanent reminder of their child's academic year.
"Can I just say I was so impressed with the efficiency of your service. It is simple, easy to follow and the end result is amazing. We will definitely be using you again for future projects, Thank you!" - Claire, Gilliard School
---