Attach A Tag
Labelling school uniforms has never been easier!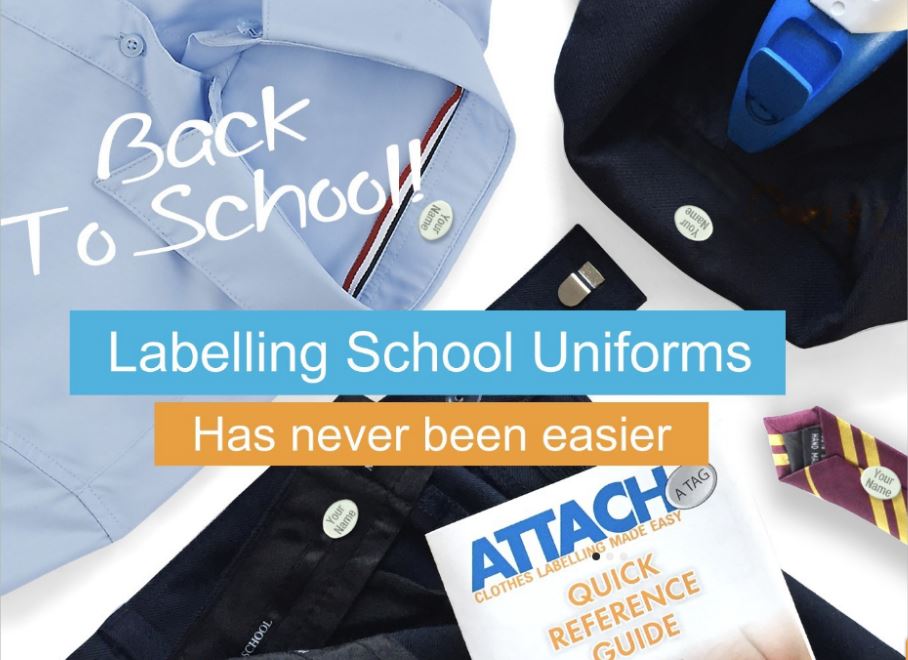 Attach A Tag is a new revolutionary way to label clothing, bags and shoes that is quick and simple. Successfully used in care homes and schools Attach A Tag labels clothes and other items in seconds.
What is Attach A Tag?


No time consuming sewing


No fiddly ironing on adhesive labels


No unsightly names written in marker pen that washes off in the laundry process!


Attach A Tag is a small button that is etched with the garments owners name and is then attached to either the inside label or inside seam of the garment using a simple hand held applicator. When you want to remove the tag simply use the Attach A Tag removal tool, remove the tag and re-apply it to the new item of clothing. Attach A Tag has been developed using material that will withstand industrial laundry temperatures and is suitable for use in the domestic and industrial washing processes as well as dry cleaning. Attach A Tag has been ergonomically designed so that it is comfortable and barely noticeable to the wearer. Its design and size replicates a small spare button so it is discrete and not visible to the outside. Attach A Tag saves you time and provides a quick alternative to sew in and iron on labels....and it won't come off!
"Every other type of stick on, sew on, iron on name tag either fall off or fade. ATTACH A TAG DON'T. They are there for the long haul." - Frank
"Great customer service and product, will definitely recommend." - Gwyneth Aitken
"I wish I had known about these when my children were at school." - Carole Pallant
"Great Product. Great Service. Will be using again to re-purchase more stock" - Lisa Harwood
---