AllYearbooks
AllYearbooks is the UK's largest yearbook company. Making thousands of yearbooks each year for schools all over the world.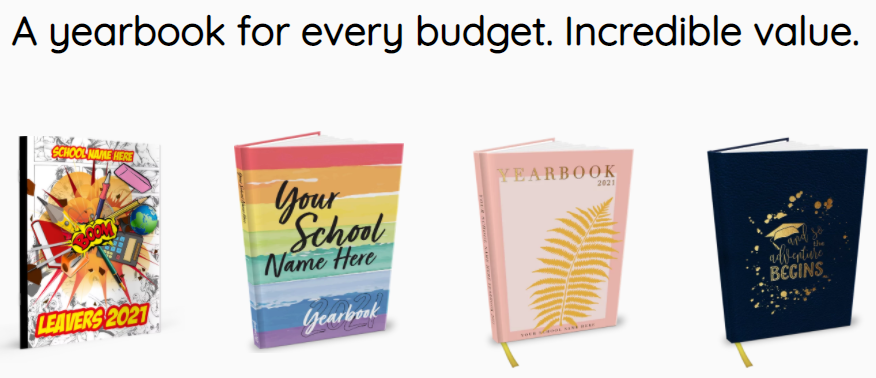 AllYearbooks has been making yearbooks for schools all over the UK and internationally since 2002. They love seeing projects from design stag to print. They make professional bound B5 yearbooks, for you to include all of your school memories, events and trips in.
The majority of their customers opt to create and design the yearbook themselves and involve the students. The AllYearbooks system does allow you to choose different levels of access so that you and the students can all be involved. There is even a members area in which students can login via their mobile or at home and and add their photos and answer questions. This saves tons of time and is an easy way of checking everyone has been involved.
"I would like to thank all of the AllYearbooks team for our wonderful yearbook, it's of an outstanding quality which will last our pupils for years. All my colleagues and the pupils loved it. We will be in contact next year." - Jo West, Arnold Academy
"The system gave us full control and ability to access when it suited. Students gave very positive feedback about the B5 book which I was originally hesitant about. Your team were helpful throughout. I will be co-ordinating again next year and would like to get started early, I am happy for you to set me up an account for next year's books!!" - Kelly Herbert, Achievement Leader Latimer Arts College - Wicksteed House
---