Stamps4u
New to the market, Trodat's Stamp 'N Stick is the quick and easy way to mark all belongings with a name, custom text and icons.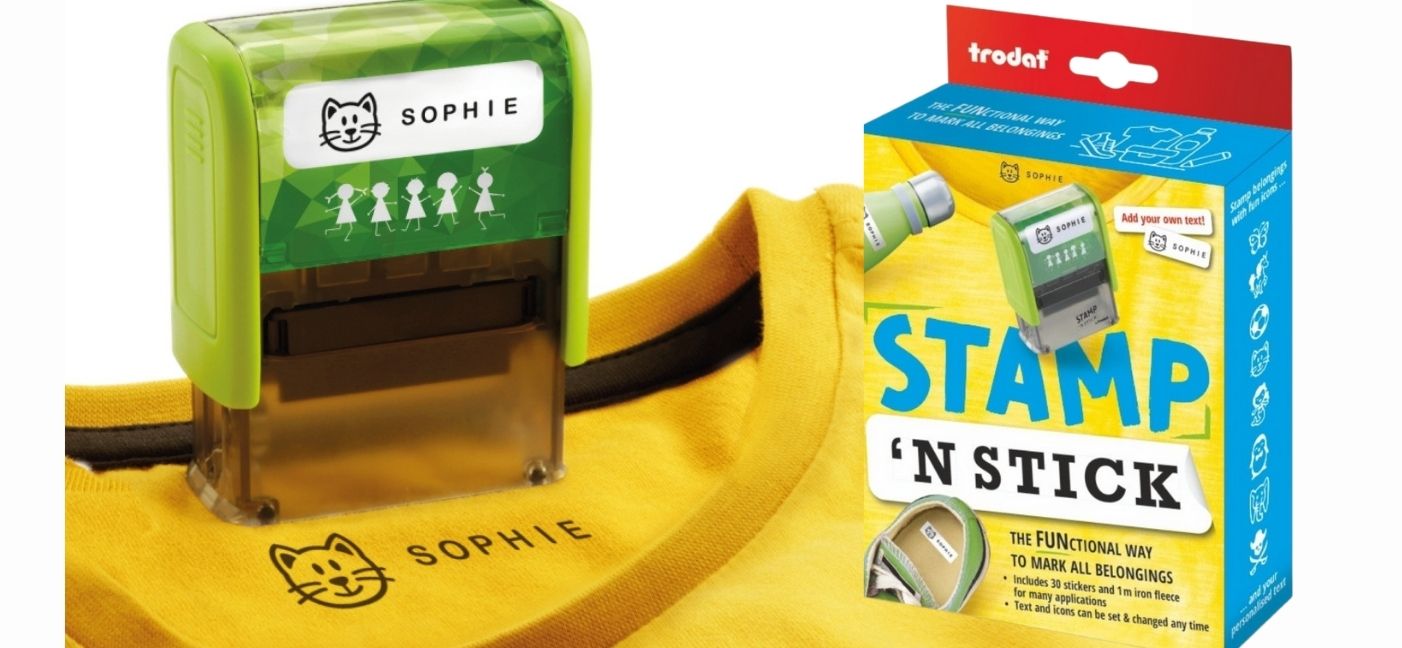 Stamp 'N Stick - the fun yet practical way to mark your child's belongings. Stamp directly on to lighter fabric clothes such as school uniforms, use iron on fleece for darker clothing and use the stickers to mark any other belongings such as lunchboxes etc.
Hassle free & fun to design your own stamp. This stamp set is kid friendly, practical and long lasting as the stamp will create 1000s of impressions and grows with your child as you can change the letter and icons as required.
Dermatologically tested, dishwasher safe and washing machine safe, this stamp set is built to last!
"I actually love this stamp, the set contains everything I need to stamp all my kids' stuff. The letters and pictures can be changed as many times as need be and the fact that it is dishwasher and washing machine safe is excellent."
---