Old School Uniform
The most widely used online platform that allows PTA members to upload unwanted school uniform items and keep 100% of all money made. Start raising funds for your school today.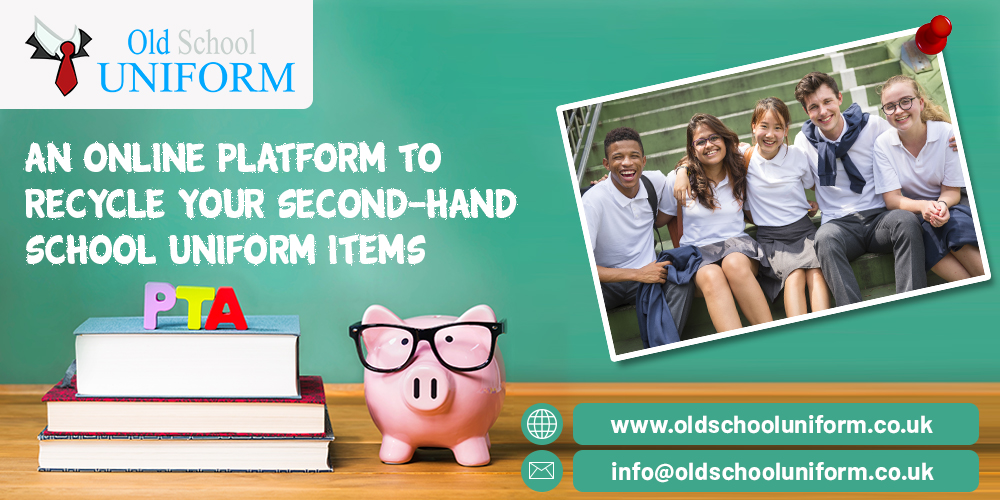 Old School Uniform (OSU) was started in 2019 by parents looking for a way to give away their unwanted school uniform items. Parents/guardians and PTA members now have the opportunity to give away or sell their unwanted school uniform items free of charge.
As our site is totally free and we charge no commission on anything sold, schools have been happy to recommend our service to their parents and PTAs alike.
There are many benefits for using the Old School Uniform site, below are just a few which are being enjoyed by thousands of registered parents/guardians and PTAs:


Our service is not only helping families, it is building communities.


Helping the environment by recycling and not sending to landfill.


Users have the ability to view items without registering. This gives a clear indication that parents who register see the value of the OSU website.


With our unbranded shop, parents/guardians can pick up unbranded items from all across the country. Parents/Guardians and PTAs are not limited to just parents in their school seeing their unbranded items. This means that there is a higher chance of items being sold or given away because the items are visible to more people.


Parents can opt in to be notified when items are added to their chosen school so they are always up-to-date with what is happening on their schools shop page.


Parents/Guardians can add additional schools to their account as we are aware that many parents have children in more than one school.


PTA items are badged as we know many parents/guardians trust buying from the PTA.


Raise funds for your school.


How to get involved
Step 1: Go to oldschooluniform.co.uk/register and fill out our registration form. Remember to select that you are a PTA member so you can access all the additional benefits.
Step 2: Activate your account.
Step 3: Start uploading your school uniform items.
Step 4: Tell your parents about your new school uniform shop on our site.
Step 5: Wait for messages to arrive from buyers directly into your email inbox.
We are constantly improving and evolving our website. We listen to our parents and PTA members about how we can improve and make things better for them so that the service we offer is second to none.
If you need more information, please don't hesitate to contact us as we are here to help. Your success is our success.
---