Little Box Bakery
Little Box Bakery is a baking kit & community for kids. Letterbox friendly, best quality ingredients, simple baking instructions with lots of fun time filling activities included.

Little Box Bakery Premium Baking Activity kits are subscription-free and contain ethically sourced ingredients packed in recyclable packaging from sustainable sources. Including fun educational games and recipe cards to give you hours of fun in the kitchen. Simple, easy-to-follow recipes, suitable for children aged 2 to 10, include scrummy Power Up Rice Puffs and Roarrrsome Rocky Road. Little Box Bakery also supports preschools, schools and PTAs, donating 20% from each box purchased through their affiliate scheme to your school. For more information, visit littleboxbakery.com
Fundraising partnerships - Little Box Bakery commitment
Little Box Bakery supporting Parent Teacher Associations and schools
Always putting children at the centre of their business means supporting them in learning at home and at school.
By helping PTAs buy whatever is needed to give the children in their school's opportunities for development means they can support their mission to encourage children's skills and development for a better future.
Little Box Bakery donates £3.00 (20%) for every baking kit bought through the PTA School affiliate scheme. Once the PTA, school or nursery has been signed up, the scheme is super simple to use.
Please contact hello@littleboxbakery.com for further details and other fundraising partnerships including Kids Clubs.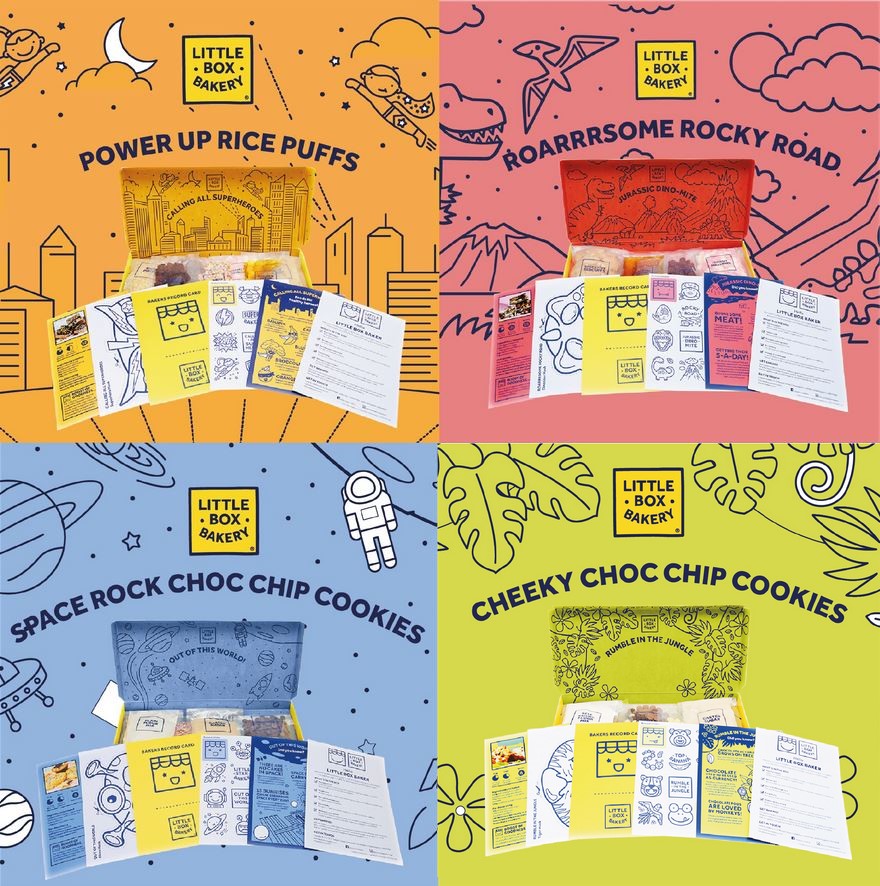 ---